ROMA FICTION FEST – Festival in Rome
June 22nd, 2010 by admin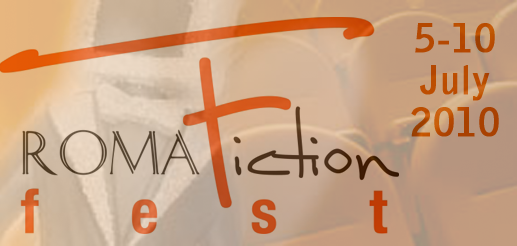 Auditorium della Conciliazione
Villaggio della Fiction – Castel Sant'Angelo – Rome
Rome is hosting this year a Festival dedicated to International Television Series.
The event will be presented by LL Cool J, world famous rapper and the star of "Ncis: Los Angeles", a CBS Studio International series winner of many awards. A preview of a new episode will also be screened.
Some of the special guests: Andy Garcia, who will be given the Artistic Excellence Award and Simon Mirren, executive producer of "Criminal Minds".
Music will also be protagonist with an exceptional never-before seen event: "My Friend Michael Jackson: Uri's Story" by Uri Gellar.
The documentary features exclusive, never-before seen footage and is a touching portrait of the greatest pop star of all time directed by the famous Israeli paranormalist, and intimate friend of the pop legend.
St. George Rome, a 5 star Luxury Hotel inaugurated in 2007, located in a streategic position close to the city's most important monuments and streets such as Piazza Navona, Castel St. Angelo and Campo dei Fiori, offers its customers convenient packages for this special occasion. One of these is the Rome 5 nights Special Offer which includes 20% discount on best available daily rate, full American buffet breakfast and much more.
The Crowne Plaza Rome St. Peter's, 4 star superior hotel, located in a residential area on Via Aurelia Antica, walking distance from the luxurious parks of Villa Pamphili and Villa Carpegna, at 3 km from the Vatican City and from the city center, also offers its customers convenient packages. The ROME PASS PACKAGE which includes complimentary full american buffet breakfast, Rome Pass Card for 2 adults, free use of buses and metro for 3 days and much more. Don't miss this unique occasion and book online now.
Posted in Events in Rome