St.Peter's Square (Piazza San Pietro)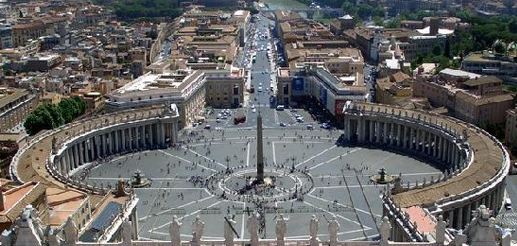 St. Peter's Square in Rome today can be reached from the Ponte Sant'Angelo along the grand approach of the Via della Conciliazione (in honor of the Lateran Treaty of 1929). The spina which once occupied this grand avenue leading to the square was demolished ceremonially by Benito Mussolini himself on October 23, 1936 and was completely demolished by October 8, 1937. St. Peter's Basilica was now freely visible from the Castel Sant Angelo. The effect of its demolition, however, was to destroy the characteristic Baroque "surprise". The Via della Conciliazione was completed in time for the Great Jubilee of 1950.
The Papal Basilica of Saint Peter (Basilica Papale di San Pietro in Vaticano) and commonly known as St. Peter's Basilica, is a Late Renaissance church located within the Vatican City. St. Peter's Basilica has the largest interior of any Christian church in the world, holding 60,000 people.[1] It is regarded as one of the holiest Christian sites. It has been described as "holding a unique position in the Christian world"[2] and as "the greatest of all churches of Christendom"
The Basilica of St. Peter is a huge church in the Renaissance style located in Rome west of the River Tiber and near the Janiculum Hill and Hadrian's Mausoleum. Its central dome dominates the skyline of Rome.
MAIN DISTANCES HOTEL <–> ST.PETER'S SQUARE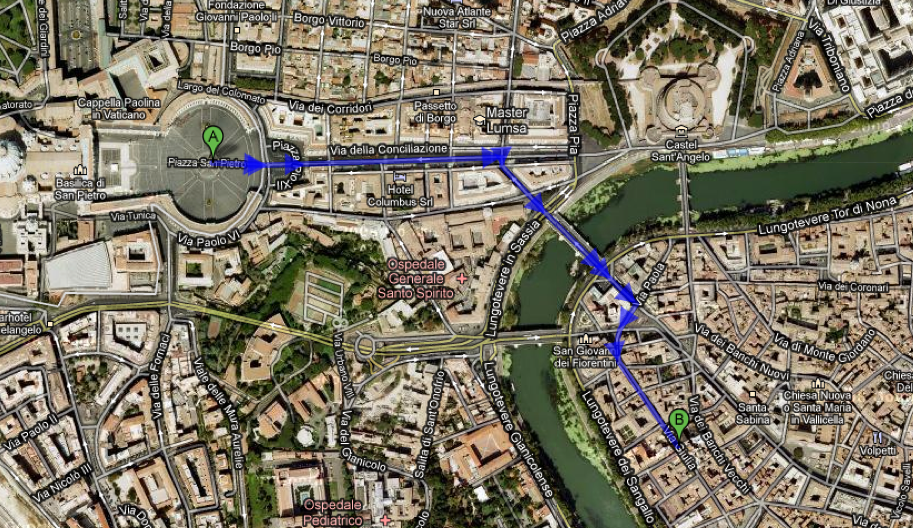 St.George Hotel – St.Peter Square:  1 Km (0,6 miles)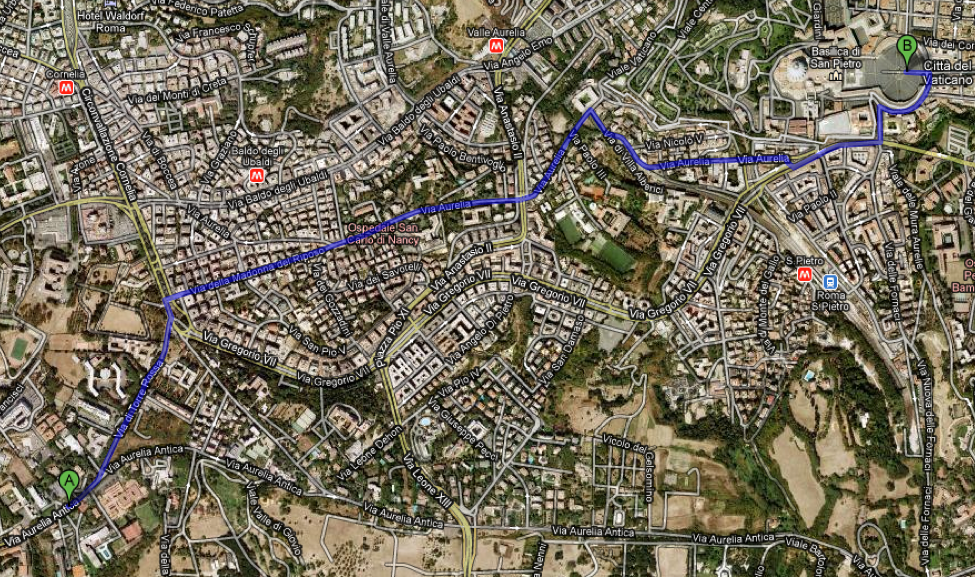 Crowne Plaza Rome – St.Peter's Hotel – St.Peter Square :  3,8 Km (2,3 miles)
Don't miss a St.Peter's Square visit by staying at St.Geroge Hotel 5 star Luxury Hotel in Rome.
Crowne Plaza Rome Hotel is a ideal location for those who are planning a meeting in Rome.