Castle Of The Holy Angel (Castel Sant' Angelo)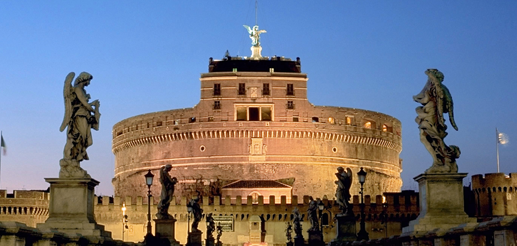 The Mausoleum of Hadrian, usually known as the Castel Sant'Angelo, is a towering cylindrical building in Rome, initially commissioned by the Roman Emperor Hadrian as a mausoleum for himself and his family.
The building was later used as a fortress and castle, and is now a museum.
The fortress, with its square plan of roughly 90 metres of length on the side, had a basement 14 metres high on which was standing a cylindrical body having a diameter of more or less 64 metres and a height of 21 metres, at the summit, on a hillock, was dressed up the statue of the Emperor. In 271 however, the structure, with the addiction of the defensive bastions, was transformed in outpost of the Aurelius walls on the right shore of the Tevere.
In 1277 Castel Sant'Angelo in Rome becomes the ownership of the State of the Church that means the complete transformation into fortress-jail connected to the Vatican Buildings.
Today, inside, it has been transformed into a museum. There are dungeons, cannons, stone cannonballs, armor, and antique weapons. The Papal Apartments resemble more art museum than history museum, and are richly decorated. You can even see the 16th century war chests the used to store the Vatican's treasures in times of emergency. This is also the location where, in Puccini's opera, Tosca throws herself from the ramparts crying, "Scarpia, avanti a Dio!" ("Scarpia, we meet before God!")
MAIN DISTANCES HOTEL <–> CASTEL SANT'ANGELO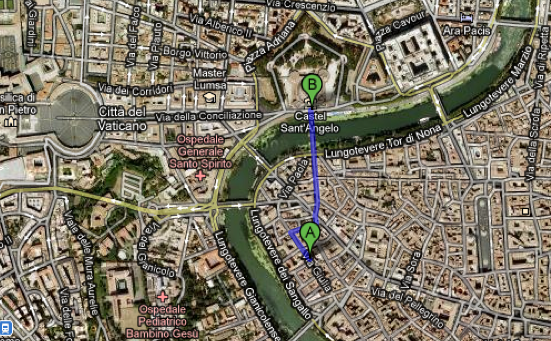 St.George Hotel – Castel Sant' Angelo:  0,7 Km (0,4 miles)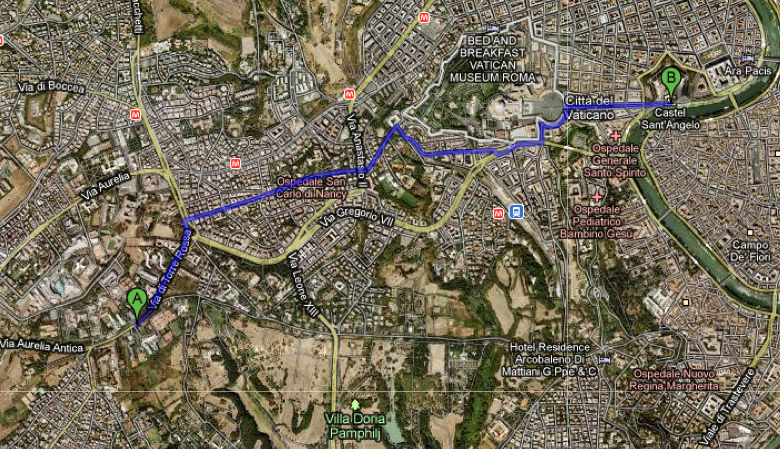 Crowne Plaza Rome – St.Peter's Hotel – Castel Sant' Angelo:  4,4 Km (2,7 miles)
Don't miss a Castel Sant'Angelo visit by staying at St.Geroge Hotel 5 star Luxury Hotel in Rome.
Crowne Plaza Rome Hotel is a ideal location for those who are planning a meeting in Rome.